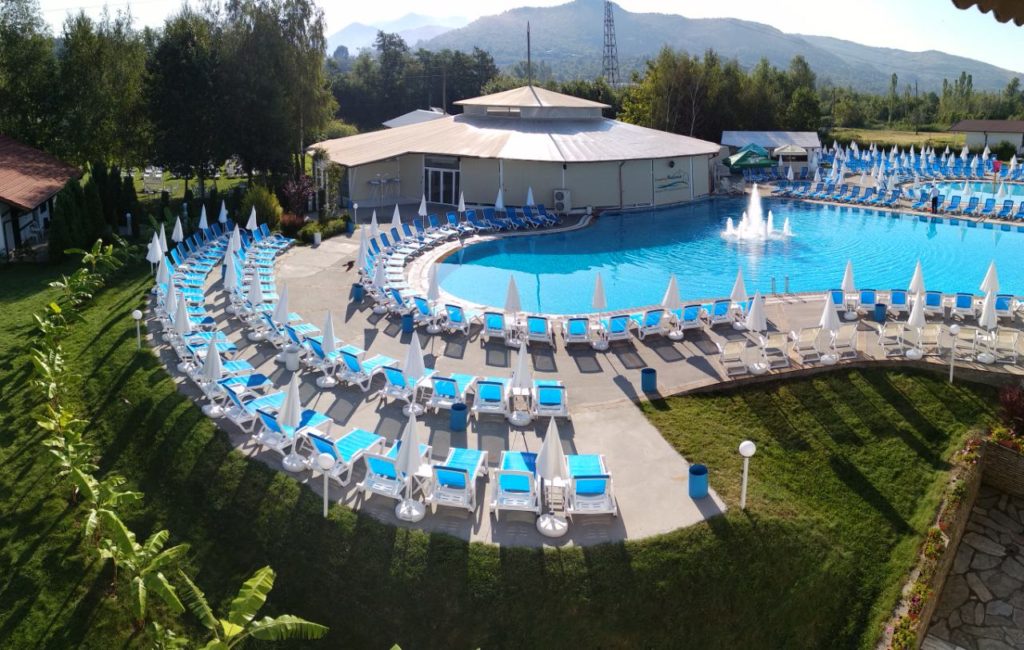 The complex is situated in a beautiful area along the bank of "Varbitsa" river on the crossroad of Karjali, Momchilgrad and Djebel, 5km away from Karjali and 4km from Momchilgrad.
The complex comprises:
22 hotel rooms, (12 double rooms , 8 triple rooms and 2 apartments) total capacity for 55 persons, luxurious rooms facing the swimming pool;
The restaurant has 3 halls. The inside small hall has barbecue and capacity of 40 guests.
The second hall has 50 guests capacity.
The third hall is suitable for big number firm meetings, christenings and weddings and has 250 guests capacity in the winter and 350 in the summer.
The whole complex capacity in the summer period is 1000 guests.
Fountain with live fish for clients which would like to taste fresh fish meals.Summer bar with view over "Varbitsa", tables situated on terraces with marvelous view towards "Varbitsa", waterfall flowing to the river will calm you from the stress of the city life;
Big swimming pool, children's pool, summer Jacuzzi. The swimming pool has summer bar and big tent. It has 350 lounges. There has wonderful playground.
The complex has 2 tennis courts, beach-volleyball playground and small football field. SPA centre with sauna, steam-bath and massage parlour.
Year-round arrangement of daytime, nighttime and wedding parties.
Own 24h security parking with 200 lots;
The complex is close to the famost Perperikon and Tatul and makes it possible to combine your rest with pleasant 1 day tour.
To be guest of complex "Makaza" is a privilege.